We certainly love sitting on the patio and enjoying a good meal with wine. The weather had cooperated and we moved out there right away.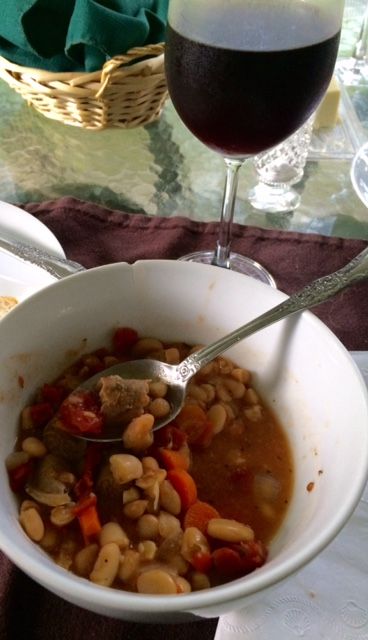 This recipe for cassoulet may seem unusual as it doesn't have any meat. That's right, a recipe considered a meat-fest and prepared all sorts of ways in France has been adapted for vegetarians. I guarantee you, everyone will love this rich stew. It's become one of our favorites. I'll post the recipe at the end, it's super simple to put together and the slow cooker does all the work
. Winner!!
Mix up all the ingredients in a slow cooker. Just give it a gentle stir. By the way, this called for sun dried tomatoes and the smoked ones are amazing. Highly recommended.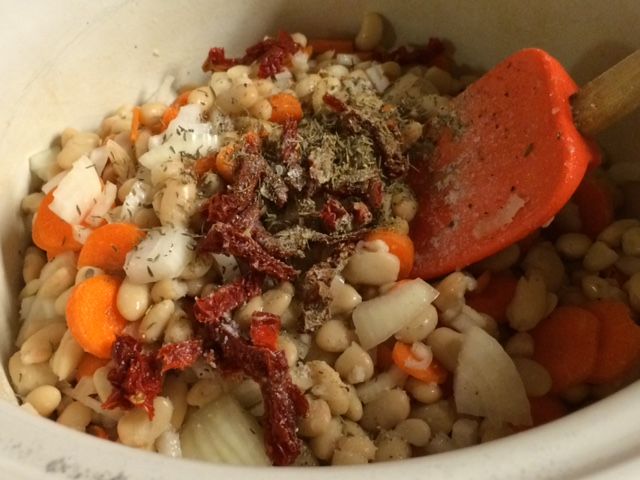 It wasn't until we shopped at Publix and were browsing in the fresh produce section that we realized we could get the veggie sausages the recipe calls for. More like fat Italian sausages with basil and garlic.
So, when I made this, I just added these breakfast "sausages". They were good but I'll bet the others are better. Next time.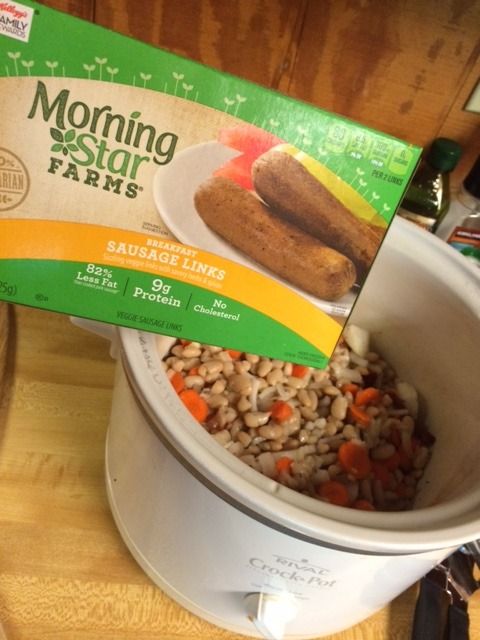 And here you have it. A big bowl of protein in the form of beans and veggies and delicious juices that need mopping up with a good fresh bread.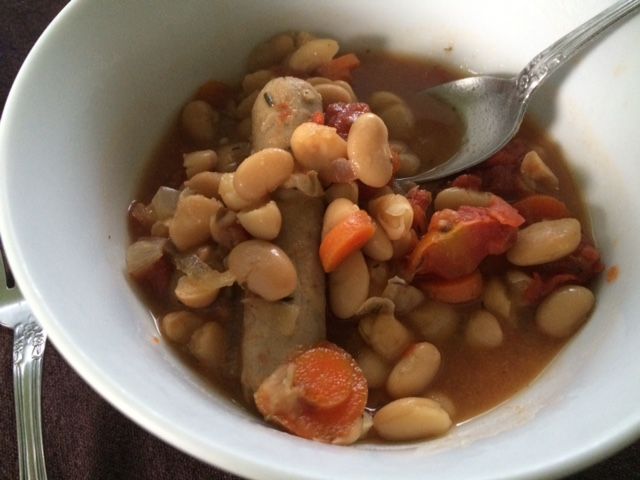 Here is a snap of the recipe I used from a Betty Crocker cookbook.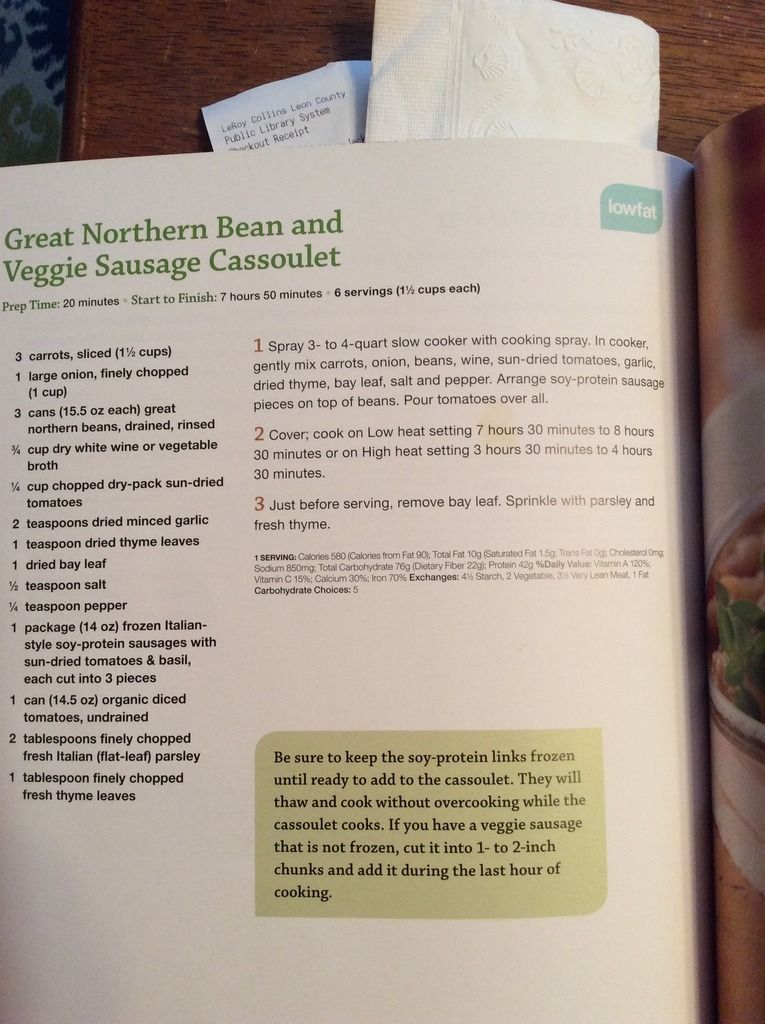 Linking up to
Deb at Kahakai Kitchen
for her Souper Sunday and with
Beth Fish's Weekend Cooking Series
.